Plastic Pallets

About Us
Complete Shipping Consultants are WA's No 1 dedicated plastic pallet supplier, we supply quality plastic pallets for both export and domestic use. We sell both "New and Used" plastic pallets. Our range include light weight, medium and heavy duty plastic pallets
With large warehouse capabilities we try to manage our stock levels to ensure that we always have your order on hand for quick dispatch. We understand that exporters have tight deadlines for container packing so you can count on Complete Shipping Consultants to supply your orders within 72 hours.
We Strive to offer the highest level of service possible. With an ever increasing customer base we look forward to becoming "YOUR SHIPPING PARTNER"
Robust, Clean and Hygienic
Palletek Plastic Pallets are particularly suitable for food products, pharmaceuticals and other types of specialist goods. As timber prices soar and oil prices fall, plastic pallets are becoming comparatively cheaper - a viable alternative to wood for many pallet requirements.
All Palletek Plastic Pallets featured are cost effective, high quality and suitable for export. The range is regularly updated and includes everything from lightweight single use pallets to heavy duty pallets.
Complete Shipping Consultants are a leading supplier of plastic pallets to industry. All pallets are stringently factory tested for supply consistency so they will meet both light and heavyweight handling needs every time.
Huge stocks of plastic pallets available for immediate delivery
Complete Shipping Consultants stock plastic pallets for immediate delivery throughout Australia, although we supply large quantities of plastic pallets by no means is this the only logistical product that we can supply. Tell us what you need and we'll source it for you.
Palletek Plastic Pallets are available in robust PP (Polypropylene) material. it is a dense material that performs well in all warehousing / shipping conditions and suitable for cold storage.
Why Choose Palletek Plastic Pallets?
Palletek Plastic pallets are a viable alternative to wooden pallets and are preferred in some industries, e.g. chemicals, catering, health care, food and drink.
Key features:
• Sustainable products
• Consistent size and strength
• Safer handling
• No mold, or dust contamination
• Easy to clean
• Longer working life
• Excellent for export, ISPM15 compliant
Remarkable Features
• Recyclable and re-usable. Palletek plastic pallets can be used repeatedly and easily utilized and reprocessed.
• Strong and durable. Our plastic pallets are made of innovative and highly reliable materials.
• Can be specially printed to customer requirements. We use personal approach to every customer to provide the best products and services.
• No decaying or mould growth. Forget about falling apart and contaminated wooden pallets. Plastic pallets always stay in their shape and easily sanitized to meet the highest hygiene requirements.
• Cost effective. Combination of long life cycle, reusability for different goods, durability, light weight, ergonomics and ability of being recycled make plastic pallets more than just a reasonable investment .
• Splinter and nail free
• Environmentally friendly. Due to disuse of toxic materials and recycling opportunity our plastic goods are, as a matter of fact, ecologically friendly.
• Nestable & space saving. These features of plastic storage systems may substantially increase profitability of your business.
• Long life cycle. Let us remind you again that the long life cycle of our plastic pallets is a remarkable advantage over wooden ones
Sustainable
Concerns about green issues and the sustainability of forestry have also encouraged many users to move away from the traditional wooden pallets, to plastic pallets manufactured from recycled materials.
Consistent size and strength
The manufacturing process produces plastic pallets with 100% consistency of size, dimensions and strength.
Safe handling.
There are no nails, sharp edges or splinters in plastic pallets to damage either hands or products being loaded onto the pallets.
Contamination resistant pallets
Palletek Plastic Pallets, made in Polypropylene and are not subject to any inherent mould or dust contamination issues. Whether of open or closed deck design, the surfaces of plastic pallets are smooth, and the moulding process under high temperature and pressure produces sealed material. In many applications, the "blue stain mould" which can appear in new wooden pallets, especially under conditions of high humidity, is unacceptable, both because of contamination, and also product presentation issues.
Clean and hygienic pallets
Palletek Plastic Pallets can be steam cleaned or washed. Palletek pallets are smooth and have sealed enclosed surfaces, removing any possibility of impurities accumulating in the pallet's structure.
Pallet fire risk
The fire risk from plastic pallets, such as it is, is similar to that from the wooden variety. Ignition of a polyethylene plastic pallet occurs at around 350oC and is consistent while the combustion of wood is affected by the moisture level and possible surface contamination.
The contamination of a wooden pallet could also cause the emission of fumes, however, the combustion products of a plastic pallet are mainly carbon dioxide and water. Of course any fire risk that the pallet may offer is far outweighed by the risk associated with the stored materials.
Impervious to moisture, weak acids & alkalis.
Regardless of the operating conditions, plastic pallets will not absorb moisture even under the most adverse conditions.
Longevity and Performance
Palletek Plastic Pallets have a potential life span of up to ten years – in some cases 10 times longer than a comparable wooden pallet. Plastic pallets can be reused repeatedly
If you are new to the plastic storage systems, we assure you that the superiority of our products will change your business for the better. If you already use plastic pallets and containers then we invite you to experience the ideal business solution and mutually beneficial cooperation with Palletek plastic pallets.
Please contact us for all your pallet requirements and specifications. You can also conveniently download a PDF specification sheets on our complete plastic pallets product range, just click the icon on the right hand site of this page.

New Plastic Pallets
"We have a pallet for
every application"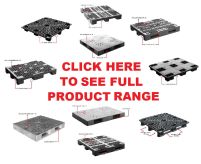 SAVE at least $200 for
every export container
you pack by using
"PLASTIC PALLETS"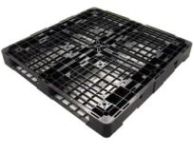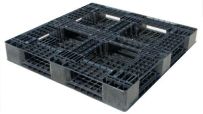 4 Way Lift Entry
Dynamic Load : 1000 kgs
Static Load : 2000 kgs
___________________________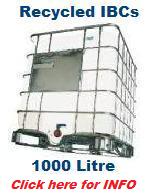 __________________________